The Brunel International African Poetry Prize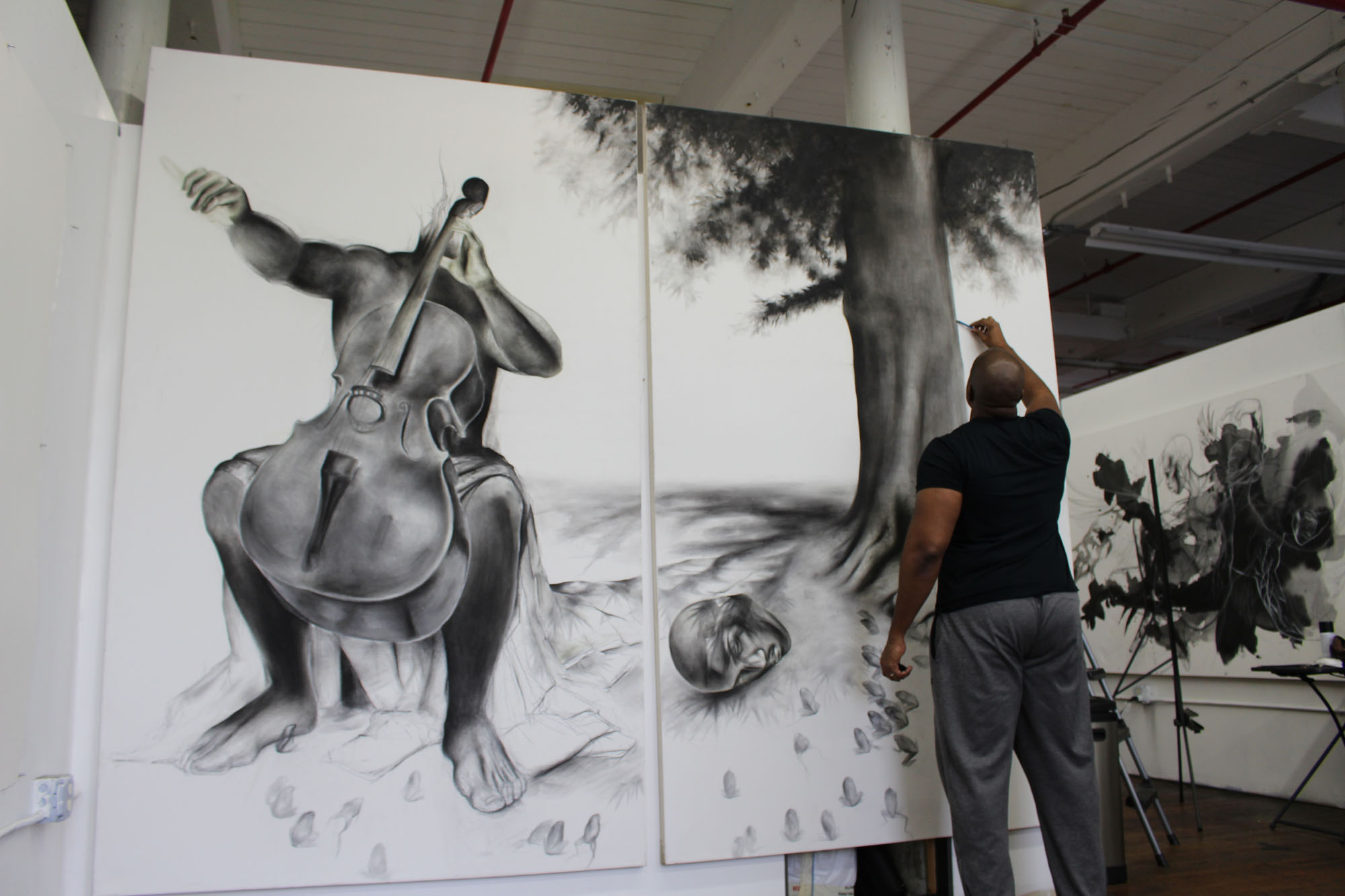 Artist Imo Imeh Nseh at work.
The Brunel International African Poetry Prize is a major annual poetry prize of £3000, aimed at the development, celebration and promotion of poetry from Africa. The Prize is sponsored by Brunel University London.

Bernardine Evaristo, writer and Professor of Creative Writing at Brunel, initiated the award in 2012 in order to revitalise African poetry, which at the time was almost invisible on the literary landscape. The Prize was set up to encourage a new generation of poets who might one day become an international presence.
The Prize works closely with the African Poetry Book Fund (APBF), and since its inception, most of the poets who have been nominated and/or won this award have published chapbooks with the African Poetry Book Fund series New-Generation African Poets.
The Prize is open to poets who were born in Africa, or who are nationals of an African country, or whose parents are African. It is for ten poems exactly in order to encourage serious poets. These poems may, however, have already been published. Only poets who have not yet had a full-length poetry book published are eligible. Poets who have self-published poetry books or had chapbooks and pamphlets published are allowed to submit for this prize.
The annual prize typically opens to submissions in the month of November, with winner(s) announced the following spring. For information about submissions to the Brunel International African Poetry Prize, click here.