African Poetry Library, Botswana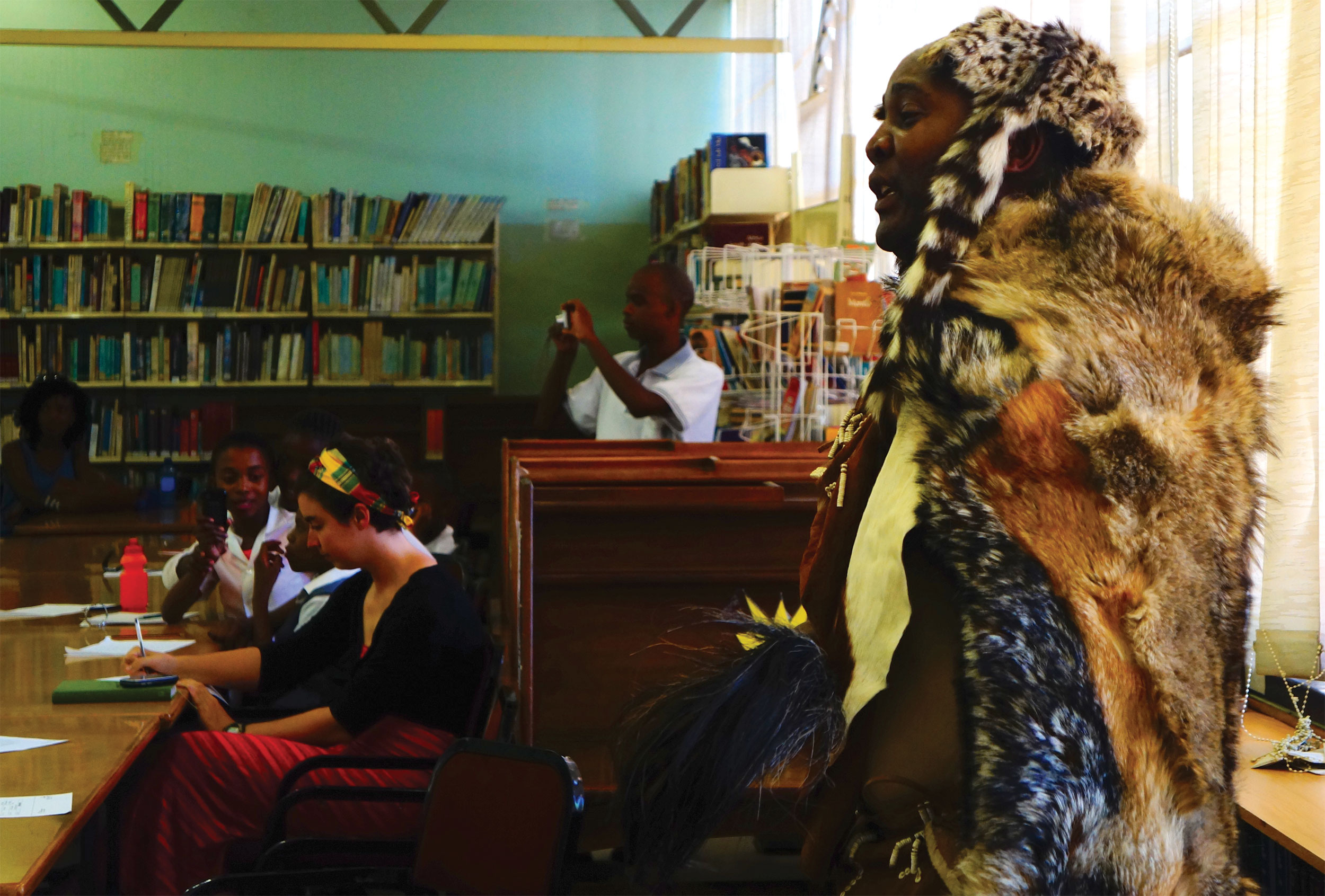 Setswana language poet Moroka Moreri. African Poetry Library-Botswana. 2014.
THE GABORONE PUBLIC LIBRARY, located in Gaborone, Botswana, is the first public library to host an African Poetry Library. The Poet TJ Dema was instrumental in arranging for the hosting of the collection that is managed by librarians Makhebe Segwati and Thandi Kentse.
The launch event included the District Coordinator Mr. J N Sekgoni as the guest speaker, and children's poetry workshops facilitated by: Lecturer Dr. Tiro Sebina, Botswana National Library Services representative Ms. Selowane and poet TJ. Dema. Setswana poet Mr. Moroka Moreri also composed a poem on the spot to mark the day.