---
FINALISTS FOR 2014 GLENNA LUSCHEI PRIZE
by Brita Thielen
The African Poetry Book Fund (APBF), in partnership with the literary journal Prairie Schooner, has named three finalists for the inaugural Glenna Luschei Prize for African Poetry: Irki by Kadija Sesay (Peepal Tree Press, 2013), Left Over by Kobus Moolman (Dye Hard Press, 2013), and through the window of a sandcastle by Amu Nnadi (Origami Books/Parresia Publishers Ltd). The author of the prize-winning book will receive $5000 USD and will be announced on December 1. This year's judge was Nigerian poet and novelist Chris Abani.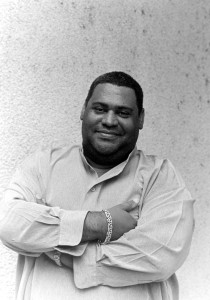 This pan-African poetry prize, funded by literary philanthropist and poet Glenna Luschei is the only one of its kind in the world. Established to promote African poetry written in English or in translation, it recognizes a significant book published each year by an African poet. Each year, an internationally-renowned poet judges the prize.
This year's three finalists come from three different presses and represent three different African countries. Peepal Tree Press, which published Sesay's Irki, is an independent publisher located in the United Kingdom committed to publishing Caribbean, Black British, and South Asian titles. Dye Hard Press, the publisher of Moolman's Left Over, is a small publisher in Johannesburg, South Africa, who, since 1994, has published more than twenty titles. The publisher of Nnadi's through the window of a sandcastle, Origami Books, is a division of Parrésia Publishers, based in Lagos, Nigeria. The diversity evident in these presse, their authors, and their submissions demonstrates the importance of establishing such a prize.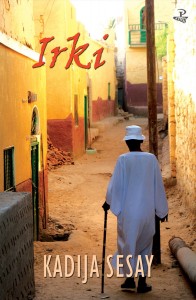 Finalist Kadija Sesay is a literary activist of Sierra Leonean descent. Sesay has edited several important anthologies, including Write Black, Write British (2005) and is also series editor and co-director of Inscribe, an imprint and writer development program housed by Peepal Tree Press, and fiction editor for Amalion Publishing in Senegal. Recipient of an El Gouna Writers Residency (2011), her numerous awards include a Kennedy Fellow in Performance Arts Management 2001-2002 and the STARS of Sierra Leone Award for women of outstanding achievement (2006).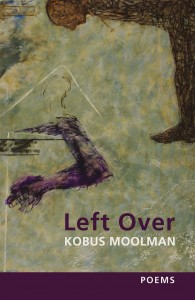 Finalist Kobus Moolman is a South African poet currently working as an academic in English Studies at the University of Kwazulu-Natal in Durban. In addition to Left Over (Dye Hard Press), Moolman has published five individual collections of poetry and two collections of plays, as well as editing the journal Fidelities from 1995 until 2007 and the anthology Tilling the Hard Soil (UKZN Press, 2010). In this period Moolman has received several awards, including the Ingrid Jonker Prize, the South African Literary Award for poetry and the BBC African Theatre Award.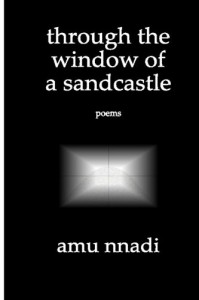 Finalist Amu Nnadi is a Nigerian poet and the author of two collections of poems in addition to through the window of a sandcastle (Origami Books). The first, the fire within, won the 2002 ANA Gabriel Okara Prize for Poetry, and pilgrim's passage was shortlisted for the 2005 Nigeria Prize for Literature. through the window of a sandcastleis a winner of the 2013 ANA Poetry Prize and runner-up to the 2013 Nigeria Prize for Literature.