Inaugural Winners of the Evaristo Prize for African Poetry Announced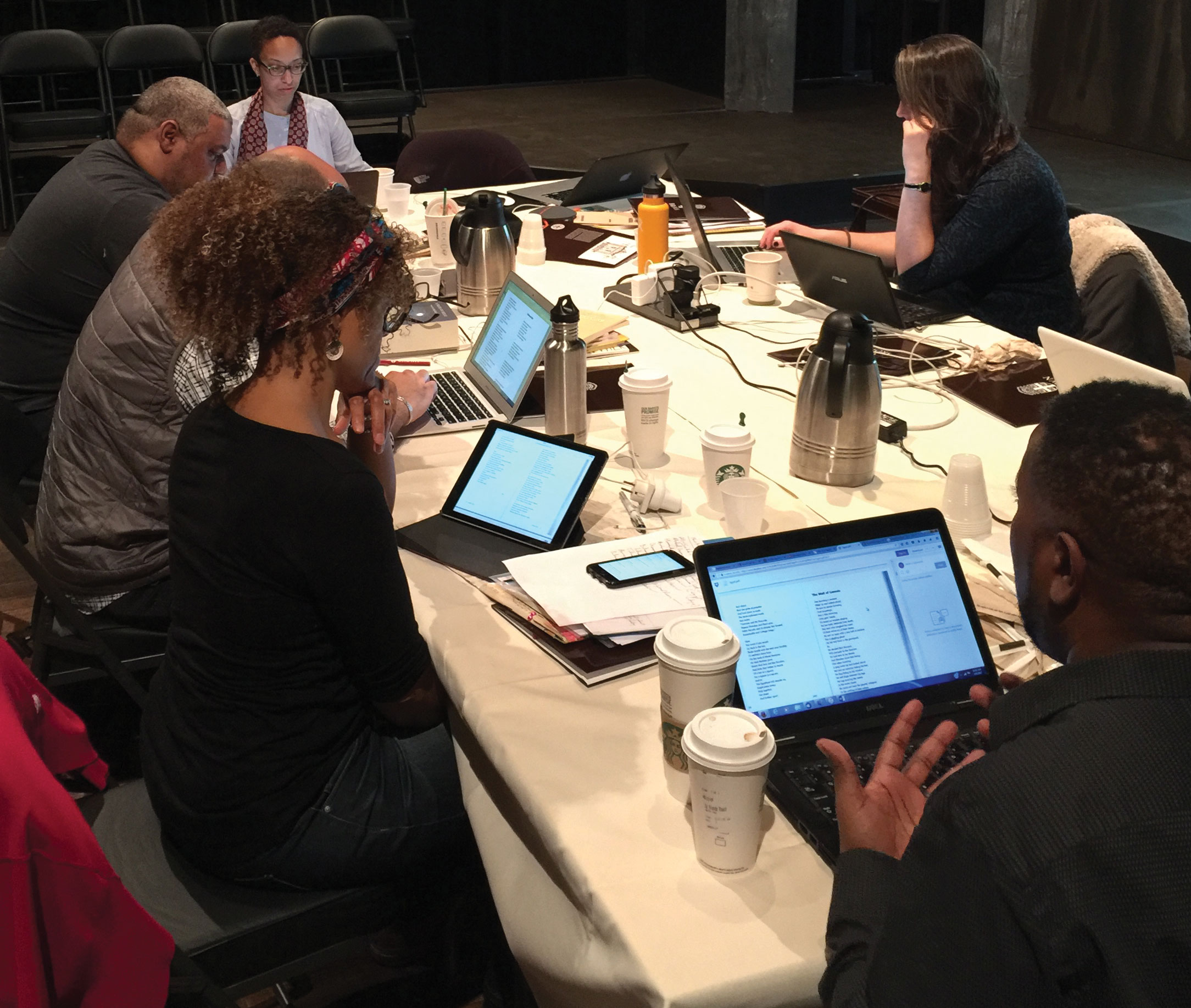 The African Poetry Book Fund is thrilled to announce the winners of the inaugural Evaristo Prize for African Poetry (formerly the Brunel International Prize for African Poetry).
Judges Gabeba Baderoon (Chair), Tjawangwa Dema, and Tsitsi Jaji have selected two winners for this year's prize: Gracia "Cianga" Mwamba (Congo/USA) for "Congo, seen from the heavens" and Feranmi Ariyo (Nigeria) for "He Reads a Cancer Booklet." Chosen from amongst six short-listed finalists, Mwamba and Ariyo will each receive a prize of $750.
The judges were impressed by the submissions the African Poetry Book Fund received in the contest's first year, and they had high praise for the work of all the short-listed poets.
Of Ariyo's work, they said: "These poems do not look away from the 'incarnation of death wait[ing] eagerly' in the hospital room and therefore the seeming capriciousness of individual life, unmasking of elemental relationships and uneven forms of knowing revealed by cancer. Yet their intimate view on loss also opens outward into worldedness."
As for Mwamba's poems, the judges noted "an arresting economy and density of language, followed by an exhilarating formal range including prose, lyric, and an ear for the multiple directions in which a single word can gyrate. The first lines in Congo, seen from the heavens ask the striking question – does it matter who gazes?"
Gracia "Cianga" Mwamba is a Congolese artist based in California, by way of South Africa. A recipient of the Cave Canem + EcoTheo's Starshine & Clay Fellowship, Gracia creates interdisciplinary work that seeks to decolonize and disrupt language. They are currently an MFA candidate and have received residency and fellowship support from UC Berkeley's Arts & Research Center, Brooklyn Poets, and Atlantic Center for the Arts. Her work can be found or is forthcoming in Foglifter Journal, Rappahannock Review, EcoTheo Review and elsewhere. 
Feranmi Ariyo is a storyteller from Nigeria. He won the inaugural Edition of the Punocracy Prize for Satire in 2019 and was selected as a fellow for the Unserious Collective Fellowship in 2022. His work has been featured on African Writer, Kalahari Review, and Rattle's Poetry Podcast, amongst others. His chapbook, I Watch you Disappear is forthcoming in KUMI: New-Generation African Poets Chapbooks Boxset.
To read the winning poems, visit the links below.
The Evaristo Prize for African Poetry is an annual prize of USD $1,500 awarded to ten poems written by an African poet. Established first as the Brunel International African Poetry Prize (BIAPP) in 2012 by British writer Bernardine Evaristo, who founded and managed the prize for ten years, the Evaristo Prize was renamed in 2022 and is now administered by the African Poetry Book Fund.
President of the UK's Royal Society of Literature and a celebrated writer, Bernardine Evaristo is an APBF Editorial Board Member; Professor of Creative Writing at Brunel University London; and the author of ten books of fiction, poetry, essays, drama, criticism, and journalism.
The Evaristo Prize for African Poetry accepts submissions from October 1st till November 1st of every year. To learn more about the prize, visit the APBF's contests page.
To support the African Poetry Book Fund's work in promoting and celebrating African poetry, you may make a donation via the Nebraska Foundation.