---
Luschei Prize Finalist Feature: Amu Nnadi, through the window of a sandcastle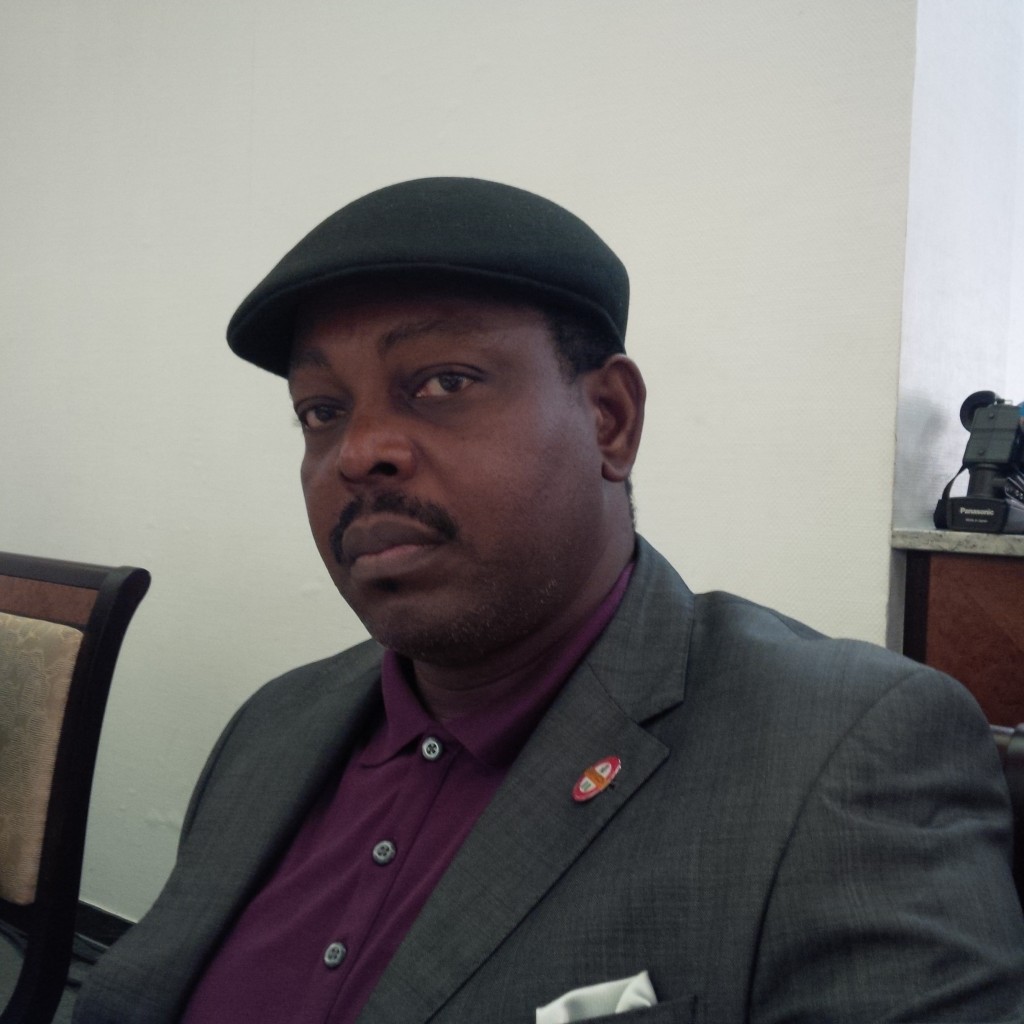 by Brita Thielen
Amu Nnadi's poetry collection through the window of a sandcastle (2013; Origami Books/Parresia Publishers Ltd) is one of three finalists selected for the 2014 Glenna Luschei Prize for African Poetry by this year's judge, poet and novelist Chris Abani. This unique pan-African poetry prize, funded by literary philanthropist and poet, Glenna Luschei, was established to promote African poetry written in English or in translation and to recognize a significant book published each year by an African poet. Each year, the prize is judged by an internationally-renowned poet.
Abani says that in reading through the window of a sandcastle, "We come face to face with a truly original voice" that "creates new metaphors, new spaces of being, and new cartographies of the African soul." Abani calls the poems themselves poems of "remarkable lyric grace" with "a capacious imagination."
Nnadi describes the moment he discovered poetry as finding "…a world filled with magic. I was captive. I think I am one of poetry's happiest prisoners." To Nnadi, "poetry is a breathing, living thing." He believes, "…we are what we create; the sum of all our thoughts, understanding and beliefs. And so my poetry, being alive like plants…enjoy constant pruning and watering. Even after I submitted the manuscript to my publishers in 2013, I kept going back to them until the book was finally published."
Amu Nnadi is a Nigerian poet and the author of two collections of poems in addition to through the window of a sandcastle: the fire within, winner of the 2002 Association of Nigeria Authors' Prize for Poetry, and pilgrim's passage, shortlisted for the 2005 Nigeria Prize for Literature. through the window of a sandcastle is a winner of the 2013 ANA Poetry Prize and runner-up to the 2013 Nigeria Prize for Literature.
While Nnadi believes that poetry prizes contribute to better writing, he says that, "What we become, ultimately, is a result of personal conviction, gift and strength of commitment." Nnadi continues, "Prizes all over the world help writers to work harder to improve their craft. It is not just an African thing. Humanity needs it, and humanity is not restricted by (nor to) geography and time. Besides…I have always argued that art (including poetry) is too universal, too transcendental to be defined by a continent, or colour, or gender. Art is art."
Copies of through the window of a sandcastle may be purchased online through Amazon.
Nnadi's through the window of a sandcastle is one of three finalists for the prize. One finalist will be featured each week, and the winner will be announced December 1.