---
Safia Elhillo Talks The January Children with Brooklyn Rail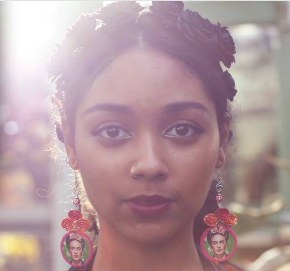 In a new interview with the Brooklyn Rail, Safia Elhilo gets personal about her debut collection, the Sillerman-Prize winning The January Children (UNP, 17). In the article, "Everything Lost Will Be Given a Name: SAFIA ELHILLO with Alex Dueben," the two discuss how pop icon Abdel Halim Hafez became the book's centerpiece, stylistic choices, themes of exile and home, and what working with editor Kwame Dawes and the APBF has been like for Elhillo.
"I was in Sudan visiting my grandparents when I got the call," Elhillo tells Dueben, remembering when she learned she'd won the Sillerman Prize. "My phone was off and I got an email from Kwame saying that he'd been trying to call and so I turned my phone back on and called Kwame. Very quickly, so as not to use up my roaming minutes, he told me that I won the prize and then hung up and left me to freak out with my family… Everyone cried."
Since the book's release, Elhillo has been traveling extensively, hosting readings and workshops, and working on new poems that might form her next project, full of new themes and topics and new forms to hold them. To read The January Children, buy a copy from the University of Nebraska Press, and to catch Elhillo at one of her next readings, check her schedule.