---
"I'd like to be someone who pays attention": A Conversation with Jakky Bankong-Obi
To celebrate the launch of the latest New-Generation African Poets Chapbook Box Set series, Tryphena Yeboah is talking to poets whose chapbooks are included in New-Generation African Poets: A Chapbook Box Set (Tisa). This series begins with a conversation between Tryphena and poet Jakky Bankong-Obi. The interview was conducted via email and has been lightly edited for publication.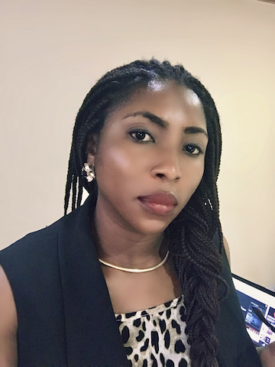 Tryphena Yeboah: Congratulations on being selected as part of the 2023 New-Generation African Poets series! What a wonderful time for you, and a tremendous contribution to the growing body of African poetry in the world. What are your thoughts and feelings about this news?
Jakky Bankong-Obi: Thank you so much for this question! Honestly, surreal is the word that comes to mind whenever I think about it. I turned 40 in May and I still have days when I get startled at the fact that I have a chapbook in the series. I mean, poetry is one of the most surprising things to happen to me. I started reading and writing poetry in my late 30s and to be counted amongst this stellar crop of African poets in the chapbook series is beyond amazing! I have days when the impostor syndrome hits hard and I start to think it might be a good idea to hide under a rock and never come out. But I also remind myself that Professors and editors Kwame Dawes and Chris Abani read and chose this work to be a part of this series and that makes it all right. I can't think of a better validation for this chapbook.
TY: In What Still Yields, there are recurring images of flowering and wilting, which you employ in expressing notions of beauty, loss, new beginnings, as well as life and death. How important are nature and landscape to your poems?
JB: There's really a surprise in there because prior to writing poetry, I had had no connection whatsoever to nature for years. I didn't even have a houseplant but one meager pot of aloes I had been lugging about for some time. I guess the deep centre of who am I is really planted in the rainforest where I am from and where I spent a large chunk of my childhood and adolescence. To find that core expression in my art is something I feel most gratified about. I like to think that my grandmother would be proud of this as I credit her with teaching me everything I know about living life, change, and the beauty that is inherent in the human experience. Or maybe, it's really aspirational in the sense that this is who or what I'd like my work to be about. I'd like to be the kind of person who lives and constantly sees life as a beautiful flowering that embraces all the aspects of life, the duality of death and life at the core of it all. I'd like to be someone who pays attention.
TY: Your work engages with lines by several other poets including OjoTaiye, Ernest Ogunyemi, and Jasmine Reid. I'm curious to know the poets and writers who have, in one way or the other, shaped your writing and influenced your approach to the craft.
JB: Honestly, when I wrote my first poems, I had no real notion of poetry so most of it was instinctual and feeling my way around what seemed good to me. However, by 2019 and 2020, when I began to take writing seriously, I actually began to read everything and everyone I could find. I also read a lot of my contemporaries in the Nigerian/African scene. So much of their writing resonates with me, probably because I feel that we are all writing each other's truths and I identify strongly with that. It's the representation. It's the living proof that someone like you is doing this or has done this, making it a tangible possibility that you too can do it. It's the inspiration.
I remember tweeting about "poetry ancestors" and the people whose writing influence your work or resonate with you and a friend asked if I had found mine. I said I had no idea but early this year, I read a collection of Chinua Achebe's poems and cried. For some reason, I had such a visceral reaction to them and felt (feel) a great affinity to them. A lot of that may be sentimental as the poems sort of resonated with images of my own childhood and family histories. But my go to poet is actually Rumi. His poetry collection translated by Coleman Bark's is the first collection I ever read and as such, there's really a straight line between Rumi's poetry and my heart.
TY: As a selectee for this year's new generation series, you have become part of the APBF African poets "family". What does it mean to be part of a growing body of contemporary poets emerging from the continent?
JB: It means a lot to me to be a part of the growing body of poets emerging from the continent. Though in some ways it does feel larger than life but I'm really excited to be working and writing alongside so many brilliant poets. I hope to continue growing and developing my writing and to be worthy of the honor. I remember when I got the preview for my chapbook written by Mahtem Shiferraw, whose work I revere, and it honestly felt like I had woken up in my wildest dream. I have no frame of reference for this experience other than it feels like a most secret and cherished dream made real.
TY: What does being an African poet mean to you?
JB: Being an African poet, or being a poet for that matter, to me is simply being authentic and writing from the truth of who one is as a person. I've read a few opinion pieces about whether contemporary African poets are "African" or "native" enough and I often find myself worried for like 30 seconds. Then I remember that we are who we are given the context of our lives, times and epochs. It is this authenticity I strive for. We have our histories, our influences, our current realities and we do have our hopes for the future and if as an artist, one can create work from that organic centre, that'll be alright in my books.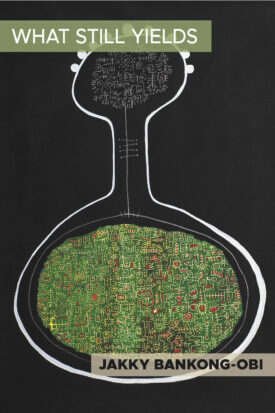 TY: Your first chapbook is out in the world and I hope this is not too daunting of a question to ask, but I'm eager to hear what you have planned after this incredible achievement.
JB: My focus is really to keep writing. To keep growing and learning new things, to keep pushing the envelope of my art and self-expression and to explore different genres and aspects of writing. It does feel daunting because APBF is such a big thing and one suddenly feels like a goldfish in a fishbowl but I'd like to hold out towards getting better as a person and as a poet. I'm hoping with time to pursue poetry formally either via an MFA or residency but for now, the goal is to keep writing. I've also been doing some work around editing, volunteering, and mentorship in the Nigerian/African literary community. I hope to contribute to the community in as many ways as possible.
Jakky Bankong-Obi is a poet from Kakwe-Beebo of Boki, Cross River State, Nigeria. She lives and writes from Abuja and her work has been featured or is forthcoming in London Grip, The Kalahari Review, Zarf Poetry, Gutter Magazine, Hobartpulp, Pidgeonholes, Pipewrench Magazine, and Memento; An Anthology of Contemporary Nigerian Poetry, among others. Jakky is also Co-Editor at Icefloe Press.
Tryphena Yeboah is a Ghanaian writer and the author of the poetry chapbook, A Mouthful of Home, selected by the New Generation African Poets Series. Her fiction and essays have appeared in Narrative Magazine, Commonwealth Writers, and Lit Hub, among others. She is currently a Ph.D. student at the University of Nebraska-Lincoln, studying English with an emphasis in Creative Writing.